De Uritainer
The Uritainer is a user-friendly and hygienic urine collection device with spout. It is placed under the toilet seat 'before use' and is a patient friendly urinecollector for children and women.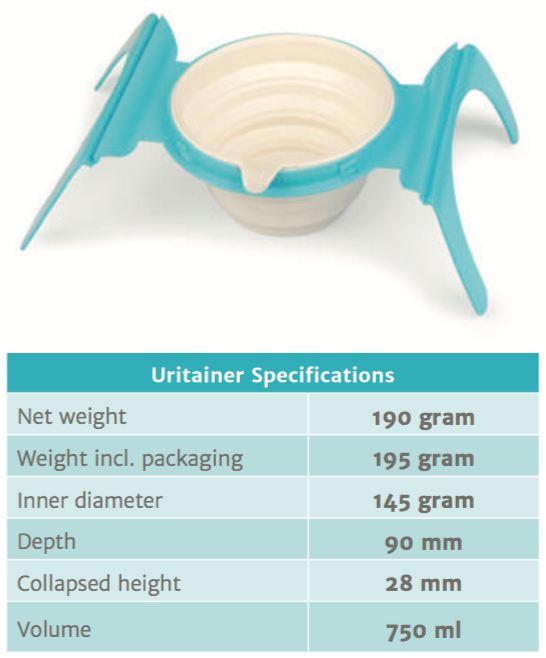 Due to the simplicity of its use, the Uritainer is an ideal device for urine collection for all kinds of medical examinations.
The Uritainer is collapsable and fits through a letterbox (only 28mm high and therefore easy to send to patients.
Benefits:
Easy urine collection for women and children.

Easy to pour the urine in a lockable cup.

Diameter of 14,5 cm and volume of 750 ml.

The

Uritainer

is from recyclable plastic.

After laboratory use, the Uritainer can be wasted as a normal disposable.

Recommended by urologists.

The

Uritainer

provides the most reliable results in laboratory urine tests.

The

Uritainer is a worldwide patented disposable (Class I in-vitro medical device).

CE-marked & FDA registered.

Produced and designed in The Netherlands.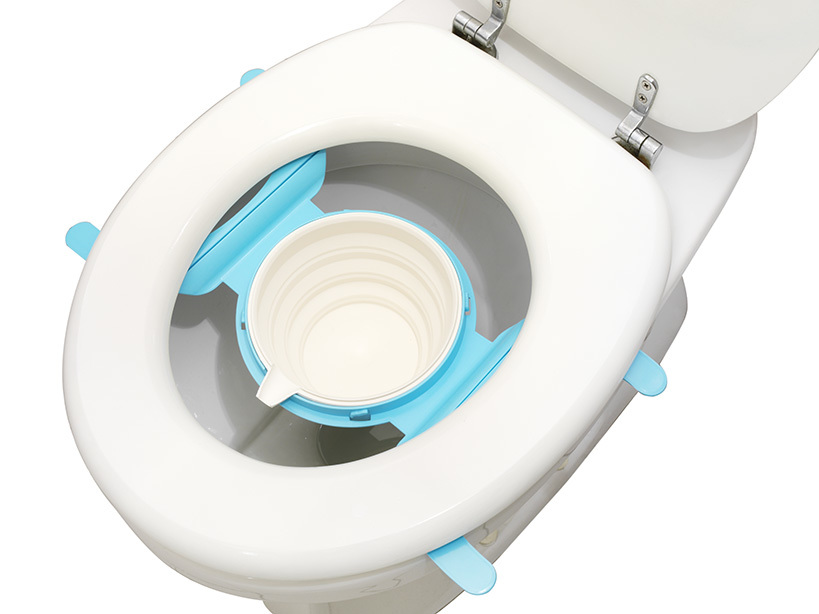 Should you require any further information, please do not hesitate to contact us at: