Product Information Urinecatcher
When to use a Urinecatcher:
For early detection and monitoring urinary tract diseases or when looking for symptoms of diseases detectable in urine.
The Urinecatcher is escpecialy suited to be used incombination with dipsticks.
Suitable for home use or in clinical situations.
Physical properties of the Urinecatcher:
The paper is strong enough to be able to take a sample.
The adhesive is pressure sensitive and has good staying-power, but is easy to remove.
Because of the cup shape there is enough urine to analyse it with a dipstick.
The paper does not disolves any reagents that might interfere with the normally used tests for blood, drugs, glucose, protein, leukocyts and nitrit.
After flushing the paper will dissolve completely, can also be discarded in the trash can.
Minimal amounts of adhesive and ink (milligrams respectively micrograms).
Does not contain silicone.
Minimum 3 year shelf life, if kept dry and cool.
The Urinecatcher does not pollute the environment and is biodegradable.
Printing options:
Completely own design possible.
Printing possible in 2 colors.
Full front is printable.
Your own design is possible from 20,000 pieces on, no additional printing costs.
Packaging options:
Loose in boxes of 250, 500 or 2000 pieces.
Packed on pallets up to 40,000 pieces, packed in boxes .
Sets of 2 to 5 loosely packed in boxes ( folded ).
Sets of 2 to 10 packed in plastic or paper envelope ( folded or loose )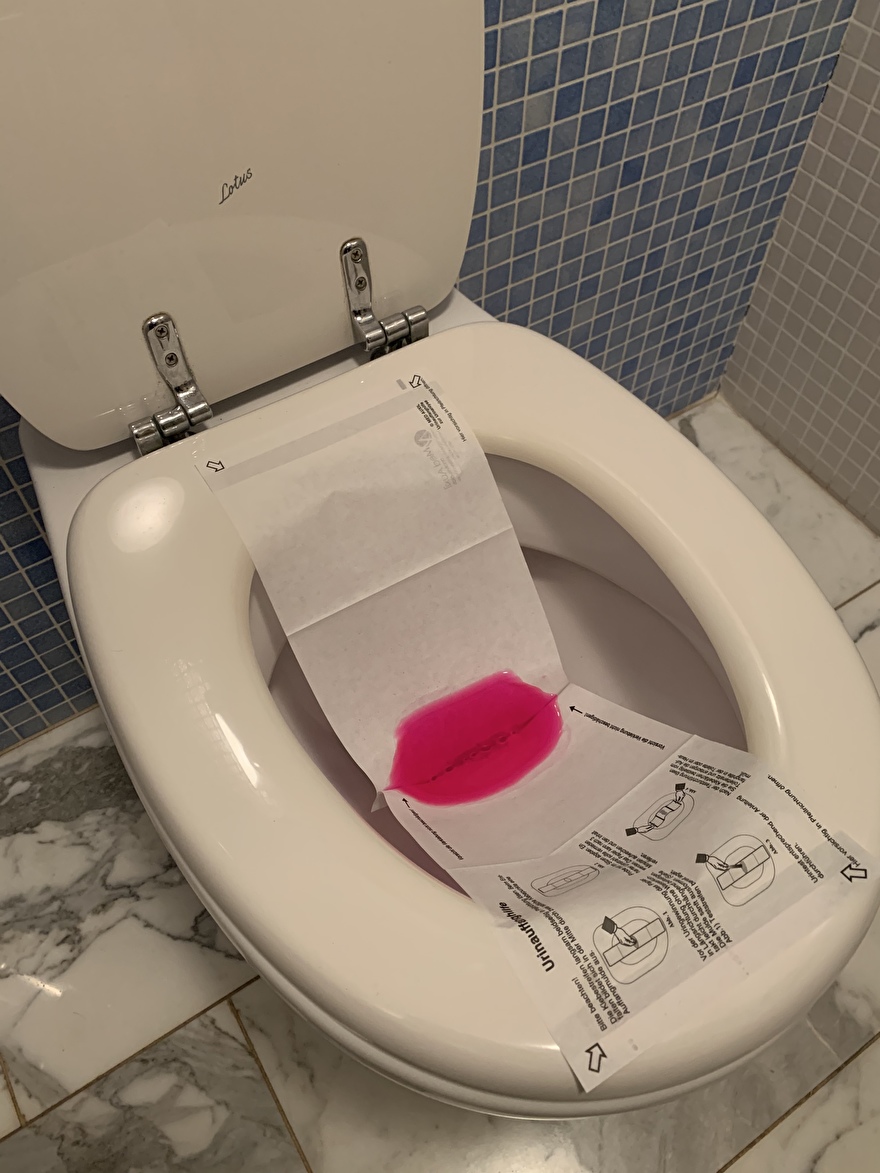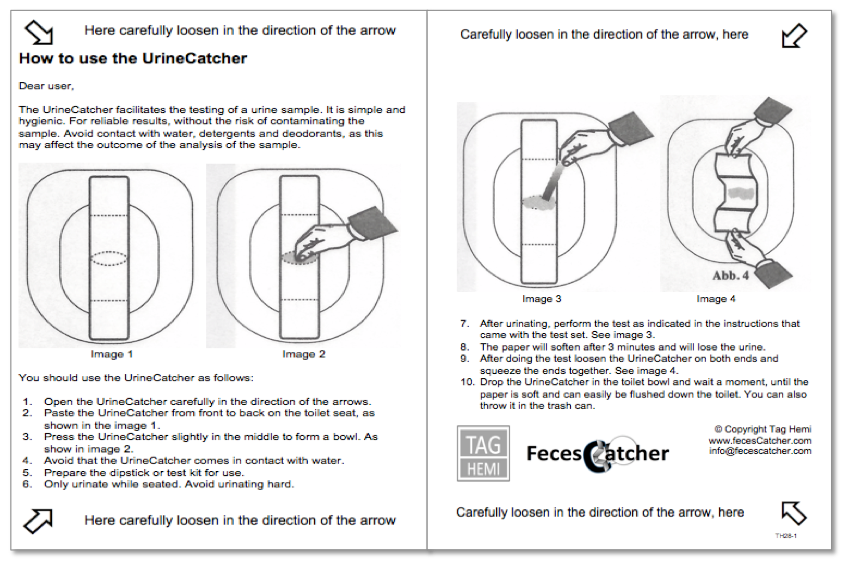 Should you require any further information, please contact us at: info@fecescatcher.com