---
The FecesCatcher

It is not easy to take a stool sample. You can use a lot of toilet paper, a plastic bag, bucket, plastic disposable, etc. But this does not make it very easy.
The solution is the FecesCatcher.
The FecesCatcher is a strip of paper with two adhesive strips. By pasting the FecesCatcher on the toilet seat, the stool is safe from possible sources of contamination.
The advantages of the FecesCatcher are:
Easy and hygienic to use.

Does not disturb the normal defecation process.

After taking the sample, the

FecesCatcher

can be flushed down the toilet.

It's small and light and will fit in the package of a faecal test set.

Lower costs.

More individuals will do the faecal test due to of the ease of use.

Better quality of the stool tests, no contamination.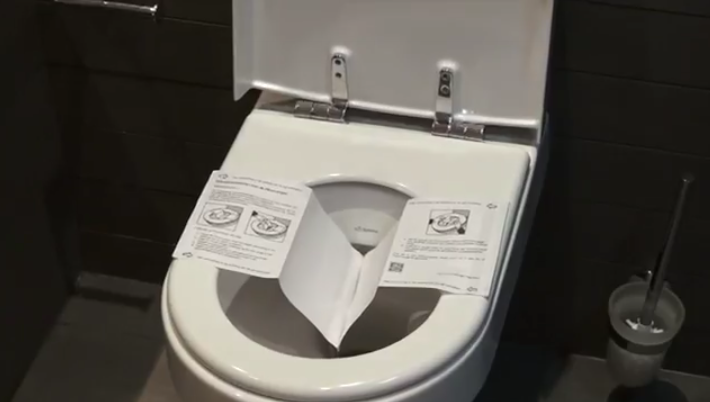 For an instruction video on how to use the FecesCatcher click here.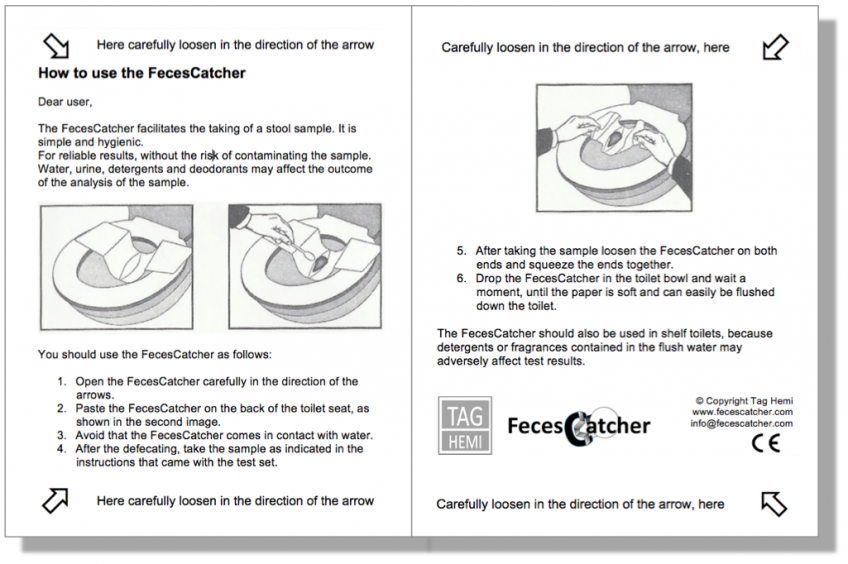 For product information on the FecesCatcher click here.
Should you require any further information, please do not hesitate to contact us at:
COVID-19, SARS-COV-2, corona, 2019-nCoV, nCoV-2019,